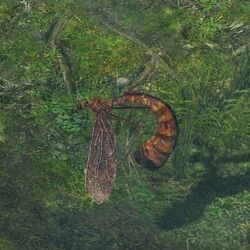 The Insectiod class encompasses Rift Scourges, Mosquitoes & Swarms, Wasps and Dermapterans.
Insectoid Variants
Edit
Mireborn Bloodfiend
Mireborn Bloodgorger
Mireborn Matriarch
Devouring Swarm
Pestilent Swarm
Scrapheap Rift Scourge
Acidbile Rift Scourge
Stormscale Rift Scourge
Bladespine Rift Scourge
Infested Rift Scourge
Swarmborn Rift Scourge
Pale Cavern Crawler
Albino Cavern Crawler
Terrorscale Rift Scourge
Terrorspark Rift Scourge
Terrorclaw Rift Scourge
Bursting Rift Scourge
Caveborn Rift Scourge
Venomwing Drone
Venomwing Stinger
Venomwing Queen
Dermapteran Weavil
Dermapteran Sentinel
Dermapteran Reaver
Dermapteran Vizier
Dermapteran Progenitor
Infestor
Insectoid Heroes
Edit
Insectoid Bosses
Edit
Ad blocker interference detected!
Wikia is a free-to-use site that makes money from advertising. We have a modified experience for viewers using ad blockers

Wikia is not accessible if you've made further modifications. Remove the custom ad blocker rule(s) and the page will load as expected.