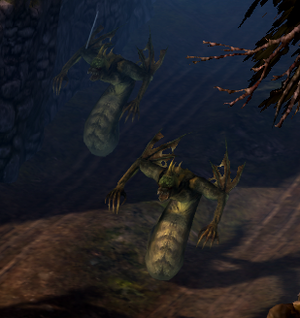 Beastkin races include Slith, Grobles & Dranghouls, Trolls and half-trolls.
Beastkin Variants
Edit
Deepmire Vanguard
Deepmire Champion
Deepmire Evocator
Groble Scavenger
Groble Tracker
Groble Warrior
Groble Witchdoctor
Dranghoul
Dranghoul Enforcer
Mistborn Brute
Mistborn Warrior
Mistborn Herder
Mistborn Hunter
Mistborn Shaman
Mistborn Elder
Stonewart Troll
Stonewart Rager
Stonewart Behemoth
Trog Blood Drinker
Trog Flesh Ripper
Trog Blood Mage
Underdweller Troll
Underdweller Behemoth
Beastkin Heroes
Edit
Beastkin Bosses
Edit
Ad blocker interference detected!
Wikia is a free-to-use site that makes money from advertising. We have a modified experience for viewers using ad blockers

Wikia is not accessible if you've made further modifications. Remove the custom ad blocker rule(s) and the page will load as expected.