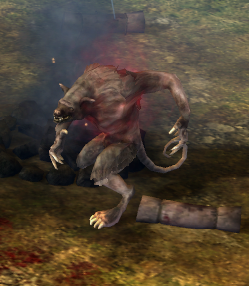 Beasts are a class of monster that encompass mutated animals.
Beast variants
Edit
Scavenger
Frenzied Scavenger
Scavenger Alpha
Arkovian Rocktalon
Arkovian Plaguebeak
Harpy Flesh Ripper
Harpy Accursed Oracle
Harpy Death Wind
Stonetusk
Gargantuan Stonetusk
Ironhide Stonetusk
Manticore Whitemane
Manticore Blackmane
Manticore Wastestalker
Manticore Nightstalker
Manticore Alpha
Chillmane Brute 
Chillmane Rager 
Chillmane Icesplitter 
Chillmane Alpha 
Beast Heroes
Edit
Beast Bosses
Edit
Ad blocker interference detected!
Wikia is a free-to-use site that makes money from advertising. We have a modified experience for viewers using ad blockers

Wikia is not accessible if you've made further modifications. Remove the custom ad blocker rule(s) and the page will load as expected.