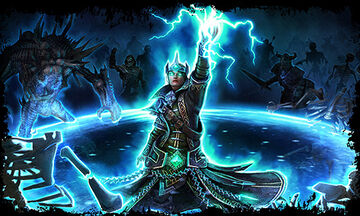 Arcanists are masters of the elements as well as the raw force of magic that forms the mysterious Aether. They manifest this power through anything ranging from trivial weapon enchantments to rays of pure destructive energy. Though Arcanists may have a few tricks up their sleeves to ensure their survival, the primary focus of their spell-work is in obliterating their enemies before they even need to resort to such tactics.
To Arcanists, the manifestation of magic is not some unexplainable mystery or the will of the gods, but a science meant to be unraveled. This pursuit of knowledge drives all Arcanists, always eager to discover a new technique to make their namesake. Arcanists warp the mysterious aether and elements to their will, creating devastating demonstrations of power that rival small armies. However, such raw force leaves little in terms of defense.
Skill Tree
Edit
Mastery Progression
Edit
| | |
| --- | --- |
| | Conditioning of the body and mind to withstand the corrupting power of raw magic. |
Each point invested in the Arcanist skill mastery gives the following stat bonuses:
+2 Physique
+5 Spirit
+3 Cunning
+18 Health
+20 Energy
Class Combinations
Edit
Combining the Arcanist with another Mastery forms the following hybrid classes:
Battlemage (+ Soldier)
Druid (+ Shaman)
Sorcerer (+ Demolitionist)
Spellbreaker (+ Nightblade)
Warlock (+ Occultist)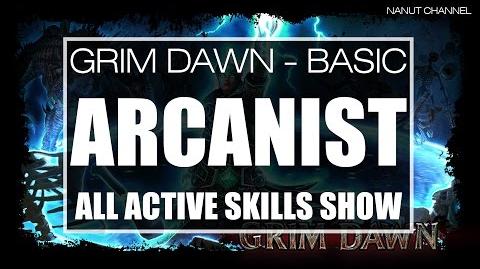 Ad blocker interference detected!
Wikia is a free-to-use site that makes money from advertising. We have a modified experience for viewers using ad blockers

Wikia is not accessible if you've made further modifications. Remove the custom ad blocker rule(s) and the page will load as expected.