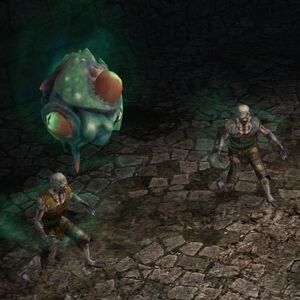 Aether Corruptions are one of the first classes of monsters you face in the game. They generally take the form of reanimated corpses.
Aether Corruption Variants
Edit
Corruption
Overseer
Overmind
Mindrager
Gazer Heroes:
Walking Dead
Wretcher
Fury
Cold One
Night Terror
Burning Dead
Plague Walker
Rotting Soldier
Rotting Emberguard
Fury Soldier
Corpsefiend
Fleshwarped Butcher
Fleshwarped Thrasher
Zombie Heroes:
Zombie Hound
Edit
Tainted Hound
Tainted Pack Leader
Heroes:
Reanimator
Edit
Reanimator Heroes:
Corrupted Troll
Edit
Fleshwarped Troll
Fleshwarped Vanguard
Fleshwarped Deadeye
Fleshwarped Commander
Hoarfrost Dreadguard
Corrupted Heroes:
Harvestman
Edit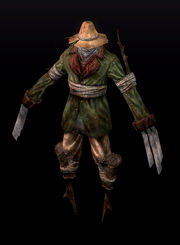 Haunted Scarecrow
Haunted Harvester
Harvestman Heroes:
Possessed Human
Edit
Possessed Apprentice
Possessed Arcanist
Possessed Elementalist
Possessed Archmage
Possessed Heroes:
Possessed Bosses:
Flesh Hulk
Edit
Flesh Hulk
Ironside Hulk
Rage Hulk
Flesh Hulk Heroes:
Flesh Hulk Bosses:
Ad blocker interference detected!
Wikia is a free-to-use site that makes money from advertising. We have a modified experience for viewers using ad blockers

Wikia is not accessible if you've made further modifications. Remove the custom ad blocker rule(s) and the page will load as expected.